Develop and execute your Strategy using one simple tool.
Bridge the gap between strategy development and execution
Align operational activities with strategic planning
Deliver strategic initiatives rapidly at reduced costs
Give your strategy a SPARC with a 14 day free trial.
Transforming the way organisations deliver their strategy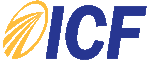 What people are saying about Skefto?
Prior to Skefto, we held our annual plan day, developed our strategy for the year and then, unfortunately, got into the day to day and did not revisit it. Since implementing the Skefto OKR plan, our strategy has come to life. We track our progress on a monthly basis and the conversation amongst the leadership team has changed from day to day activities to what is required to effectively execute our strategy. The Skefto platform has been a game-changer for our business. As the President of the business, it gives me clear insight across all my business units and helps me focus on the areas that need my attention. I highly recommend it.
Rajiv Jayarajah
Director Bare Inc. and President, International Coaching Federation Australasia, Southern States Branch
What I can say is that this platform has been very well thought through with strategic planning – including in the aged care sector – right at the forefront of its development. If only this platform were available twenty years ago… Measuring and managing your Strategic Plan's objectives and project management is made easier with this form of software tool.
Wayne L Belcher
Coaching and Consulting and Former CEO Bethanie Group
Bridge the gap between strategic planning, execution using clear actionable communication between your team and stakeholders
integrate planning & execution
connect & align
enable growth & drive efficiency
bridge the gap between strategy development, planning, execution and ensure activities are aligned to customer and stakeholder requirements
link organisational & staff performance and allow management across all levels to monitor outcomes for activities emanating from their business areas
ensure organisational growth objectives are realised whilst maintaining efficient practices