6 Strategic Challenges for State & Federal Government
Governments are required to develop and contribute towards the achievement of planning activities as well as taking a Whole-of-Government approach to performance management and mandatory performance reporting. Members from Parliament, Ministers, Secretaries and Department staff need to be aligned to ensure positive outcomes. Below are some of the key challenges experienced by the sector and how strategic planning software provides a solution.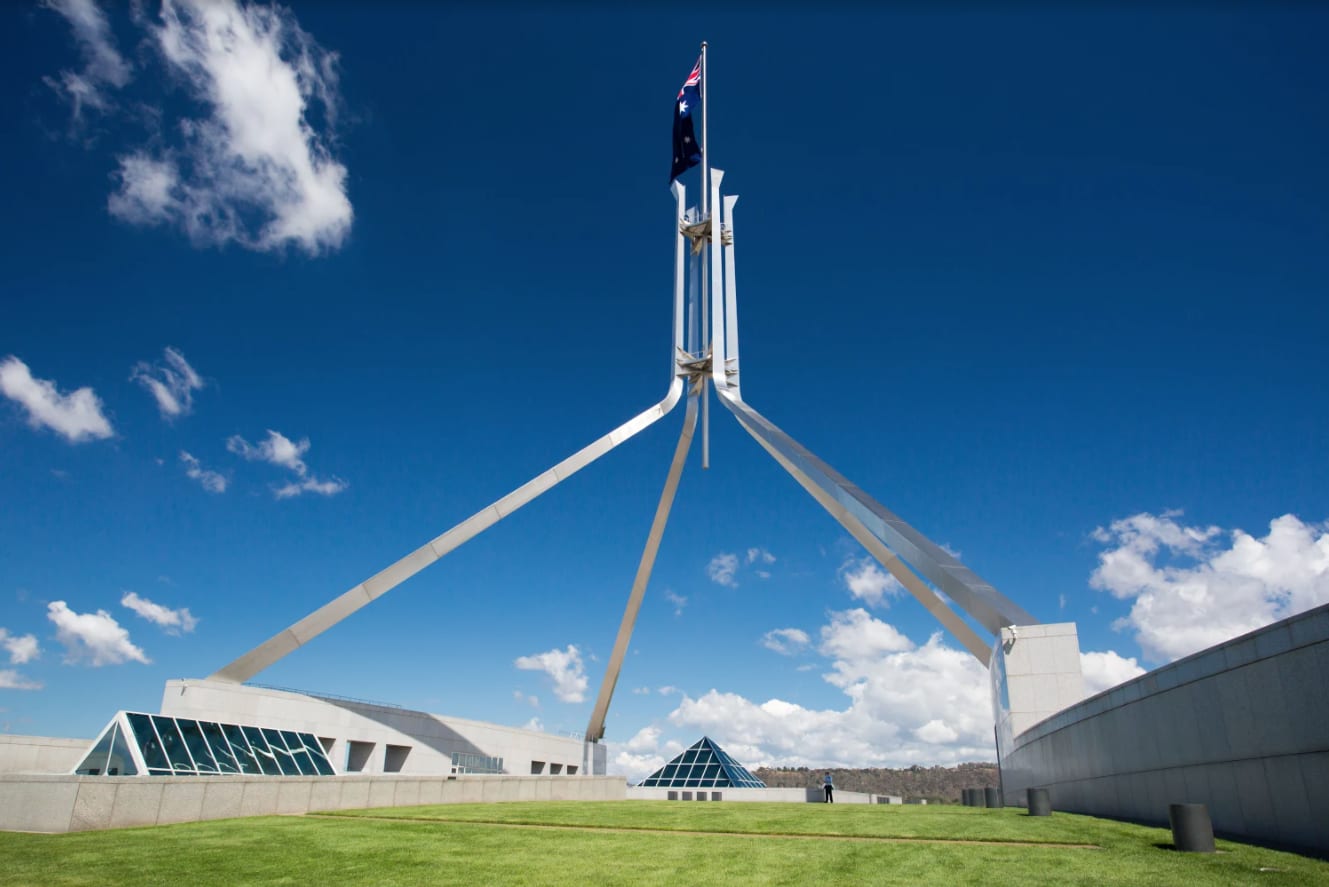 ---
1. Linking Staff and Agency Performance
All Government agencies must have planning and performance management systems that allow them to achieve their objectives and performance targets in accordance with regulatory guidelines. Undoubtedly the best results are achieved when the outcomes of an agency and its staff (i.e. individuals and teams) are aligned in an environment where goal setting takes place and expectations are clearly articulated.
An agency's overall performance could therefore be calculated as a sum of all of its combined staff efforts. Every employee plays an important role in achieving divisional, agency and whole of-government objectives.
To enable achievement of goals and to drive high performance it is paramount that management engage, develop and support their staff as well as include them in planning and performance management processes. Management should also work with staff to determine skills, supports, experience and resources they require to be successful in their role. It's about working with staff to determine their strengths and weaknesses, as well as determining development opportunities that will allow them to perform at a higher level and bridge the gap between their own capabilities and expected divisional outputs.
Management should also provide regular feedback to staff about how they are performing. This includes positive reinforcement for high achievement as well as constructive advice about areas of unsatisfactory performance and how they may improve.
skefto strategic planning software provides agencies a platform that breaks down agency plans into divisional, team and individual staff plans with links between objectives, actions and performance indicators and results at each level. skefto strategic planning software enables a structured approach to performance reporting and reviews that provide an opportunity for high performance to be commended and issues to be identified and addressed.
---
2. Linking Agency and Government Planning
A high performing Government is commonly identified by one that maintains a Whole-of-Government strategy which is clearly communicated and disseminated through to Ministerial portfolios and ultimately used to inform strategic and business planning processes at an agency level. Amongst such a dynamically evolving political, social and economic landscape it is paramount that a Government's commitments to its community are quickly able to be converted into actionable and measurable plans through a collaborative process involving all members of Government including the Premier and
portfolio Ministers.
Effective Whole-of-Government planning in turn supports effective Agency planning allowing for objectives to be aligned with Government objectives, priorities and expected outputs. It also allows agencies to establish more accurate funding and budgeting processes that better associates output budget with objectives.
skefto strategic planning software allows strategic focuses and strategic priorities from Whole-of- Government planning to be referenced and associated with Departmental plans; establishing a clear line of sight for performance across all levels of Government.
---
3. Measuring & Monitoring Performance
Government agencies are required to identify the actions required to meet their objectives as well as a combination of quantitative and qualitative performance indicators required to demonstrate achievement. Resources required to achieve each objective must also be identified and associated with each action in accordance with Government funding models. Defining performance indicators and recording results allows trending and benchmarking to occur over time, both within the agency and across other agencies and jurisdictions. All data recorded must be auditable and accurate to allow for periodic reviews and eventual Government reporting.
skefto strategic planning software allows key performance indicators to be defined, associated with objectives, and result data to be recorded periodically. Scheduled reviews allow results to be assessed providing an opportunity to pivot the strategy in instances of underperformance or to seize an opportunity.
---
4. Mandatory Planning, Performance Reporting and Performance Statements
Long and medium term planning as well as the development of Performance Statements is mandatory for most Government agencies. Government agencies are required to align their Performance Statements with the achievement of their objectives and actions with financial models directly reflecting performance targets and results.
skefto strategic planning software allows planning and performance data to be analysed, prepared and broadcast with stakeholders through Performance Reports, visualisations and dashboards.
---
5. Digitally Transforming Government Services
The digital age has resulted in Government agencies taking a transformative approach to operations and services delivered to the community. Most Government agencies today are adopting a "Digital by Default" approach, placing the community at the centre of design, rethinking service models and increasing ability to rapidly respond to changes in the digital landscape.
Data sharing across different levels of Government, its agencies, staff and the community has become paramount. Governments have been focussed on taking a holistic approach that bridges the gap between Whole-of-Government strategy and community needs. Agencies are collaborating to enable seamless business services using common and integrated platforms, also resulting in less data duplication and improved consistency. Additionally communities are benefiting from gaining access to Government services and shared data for their personal and business needs.
Data sharing has also given rise to data-determined-decision-making, where we use data in investment decisions, procurement, policy amendment and service delivery. Data-determined-decision-making will continue to grow as real time data becomes more real time and more prolific.
At an agency level digital transformation has resulted in a number of benefits including:
Increased efficiencies through streamlined processes and automation of routine and repetitive tasks
Stricter adherence with policy and legislation through improved digital compliance capabilities
Timely and more insightful reporting on strategy and performance
Improving transparency and accountability
Staff having the skills, capabilities and resources required to perform in the role
skefto strategic planning software allows Government agencies to take a holistic and more efficient approach towards the enablement of digital transformation by providing a structured, collaborative and informed process for strategy planning and execution.
---
6. Clear Definition of Roles in Strategy
Effective design, dissemination and delivery of strategy across Government requires well defined roles to be established with clear accountabilities. At the highest level, parliament and the treasurer hold agencies to account for their overall performance and play a crucial role in authorising the amount of appropriation to be applied for each department as part of the revenue certification process at the end of each financial year. At the next level portfolio Ministers and the Minister of finance work together to ensure their respective portfolios contribute towards the achievement of government objectives, priorities and outputs as well as specifying measures for performance reporting. Finally Secretaries and
Portfolio agency executives work together to implement the Government's objectives and priorities through appropriate performance management activities, such as portfolio planning, delivering outputs to the agreed performance standards and preparing performance reports and annual reports.
skefto strategic planning software allows the roles pivotal to strategy design and delivery to be defined and associated with the achievement of objectives, delivery of actions and reporting of performance. Key stakeholders are able to be assigned as relevant members in the planning process providing transparency, inviting broad input and promoting a consultative approach to strategy and performance.