6 Strategic Challenges for Local Government
Councils are required to maintain planning and performance management systems and submit performance statements. Service area officers, service area managers, performance reporting officers, executive team, audit committees, principal accounting officers, chief executive officers and Council need to be aligned to ensure positive outcomes. Below are some of the key challenges experienced by the sector and how strategic planning software provides a solution.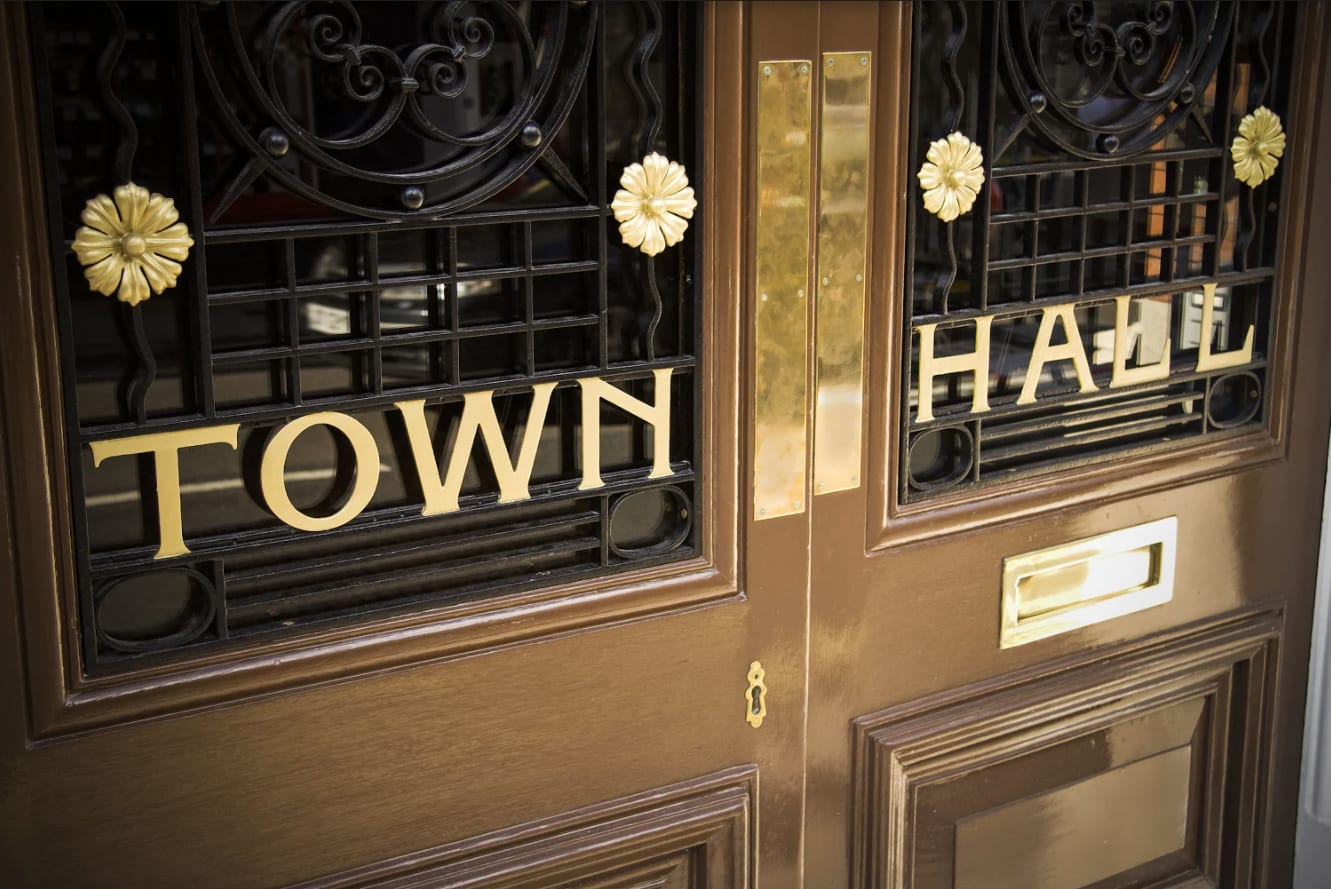 ---
1. Preparing for Mandatory Performance Reporting
Preparing for Local Government performance reporting involves a significant level of planning and consultation to ensure performance statements are adequately prepared for eventual certification and auditing purposes.
Preparation of the performance statements requires Council to report on the results of indicators relating to service, financials and sustainability. Council needs to report results from current and past financial years and as forecast in their strategic resource plans with explanations for variations in results.
Before submission performance statements must be certified. This involves:
results for indicators and measures being supported by sufficient documentation
explanations for variations, unusual or unexpected results being documented
indicators and results adhering to Acts and regulations
executive management and the audit committee reviewing the performance statement and recommending its adoption by Council
Council adopting to the performance statement and authorising its representatives to certify the performance statement once audit clearance has been obtained
Before their certification, performance statements are subject to an audit process. To meet the audit criteria:
the audit committee and council officers have confirmed audit requirements wit the regulator
indicators and results should adhere to Acts and regulations
results for indicators and measures must supported by sufficient documentation
calculation of performance indicators is documented with source data robust and evident
explanations for variations, unusual or unexpected results can be substantiated
performance statements are reviewed by relevant executive management
relevant parties are aware of the audit who may need to provide information to the auditor
skefto strategic planning software allows results to be recorded against performance indicators on a periodic basis. Documentation is able to be recorded against each performance indicator providing evidence and substantiation of the result and the process used for calculation. skefto strategic planning software schedules the undertaking of performance reviews to ensure the accuracy and quality
of data required for auditing, certification and eventual performance reporting.
---
2. Effective Planning & Performance Measurement
Council is required to produce a plan that reflects the vision and aspirations of the community and captures the character and identity of the municipality. A Council's plan lists its objectives, actions and performance indicators for monitoring achievement. Before adopting a new plan or reviewing and modifying an existing plan, councils are required to publish their plans for public inspection.
Along with the plan councils are also required to produce:
a strategic resource plan which includes the resources required to achieve their objectives taking into account services and initiatives contained in the plan.
a budget for each financial year which takes into consideration services, actions and performance indicators contained in the plan
an annual report for each financial year which includes an audited and certified performance statement
Development of high quality, relevant and observable indicators is important for the effective monitoring of a plan's performance. Indicators should:
be relevant to the service, activity and objectives be measures
be measurable, observable and able to be verified
be time-bound with timeframes for measuring performance
provide a balanced picture of performance when viewed in conjunction with other indicators
be understandable to a broad audience including the community, to council to support
continuous improvement as well as instructive to other levels of Government
align where possible with existing indicators, lowering cost of data collection and avoiding delays in reporting
be comparable across councils and consistent over time
consider the costs versus benefit of collecting performance data
skefto strategic planning software allows Local Government agencies to develop Council plans which are clear, actionable and measurable, providing a platform for monitoring and reporting on performance specific to its own services and those supporting community outcomes. skefto allows performance data to be regularly reported to decision makers and to other levels of Government. Most importantly
skefto allows performance to be measured against targets and benchmarks.
---
3. Clear Definition of Roles in Strategy
Effective design, dissemination and delivery of strategy across Council requires well defined roles to be established with clear accountabilities. In accordance with a performance reporting work plan and timetable, divisional service area officers collate and prepare results ensuring their accuracy and completeness. This is followed by service area managers reviewing the results, providing assurance and as appropriate responses where results are negative or unexpected. Performance reporting officers are then responsible for collating and providing regular performance updates to the executive team, audit committee and Council as well as drafting an auditable performance statement.
Executive team members are responsible for reviewing periodic performance reports, recommendations for negative or unexpected results, assurance representations, the draft performance statement and providing recommendations to the principal accounting officer and chief executive officer.
Prior to submitting a performance statement to Council the principal accounting officer, chief executive officer and audit committee review performance reports, material variations, materiality levels, the draft performance statement, assurance representations and recommendations provided by the executive team. This is preceded by certification of the performance statement and a recommendation to the Council to adopt the performance statement and the annual report.
Finally Council reviews the certified performance statements and recommendations provided by the principal accounting officer, chief executive officer and audit committee, and has two councillors provide certification following completion of an audit. At this stage Council is able to adopt and submit the performance statement as part of the annual report to the Minister.
skefto strategic planning software allows the roles pivotal to strategy design and delivery to be defined and associated with the achievement of objectives, delivery of actions and reporting of performance.
Key stakeholders are able to be assigned as relevant members in the planning process providing transparency, inviting broad input and promoting a consultative approach to strategy and performance.
---
4. Maintaining Robust Policies, Procedures and Quality assurance Protocols
Maintaining robust policies and procedures in relation to planning and performance allows Council to provide accurate and quality information to ratepayers, the community of the municipality, Government and other relevant stakeholders. As Council is not involved in day-to-day operations, it relies on the organisation's policies, procedures and quality assurance protocols to provide assurance about the information reported to them and in turn reported to the community and other stakeholders.
Performance reporting policies may include:
● Council's objectives in reporting performance
● Identification of the Council's stakeholders
● The protocols for the dissemination of performance information by the council in periodic performance reporting and formal performance statements
● Prescribed indicators for service performance, financial performance and sustainable capacity and how they relate to strategic objectives
● The roles all and responsibilities of service area officers, service area managers, performance reporting officers, executive team, audit committee, principal accounting officer, chief executive officer and Council
● Assurance, certification and audit requirements to enable adoption of the performance
statement
Performance reporting procedures may include:
Source of data indicators and contact details of personnel for data provided by third parties
Officers responsible for the collation and verification of data collected
Frequency at which data needs to be collected and the lead time to collect the data
Identification of other controls that may exist in the collection and verification of indicator data to ensure it is complete and accurate
Processes for collating, certifying, auditing and reporting performance data
skefto strategic planning software allows Council to systemise their performance framework and establish processes which enable a more efficient and effective delivery of strategy and performance reporting. This is achieved through automation, just in time alerting and intuitive workflow.
---
5. Delivering Community & Government Benefits
A robust planning framework with effective policies and processes provides Councils a platform for strategic decision making and continuous improvement. Benefits to communities include quality information on performance and productivity in their municipality whilst regulators and other levels of Government are provided assurance that compliance obligations are met and that effective, efficient and sustainable systems of local government are in place.
skefto strategic planning software allows Councils to demonstrate its strategic performance (i.e. impact of council strategies on the community) and operational performance (i.e. performance of internal council operations to meet community expectations) through the development, monitoring and reporting of performance indicators. Performance indicators are able to be associated with a Councils services, finances and sustainable capacity. Performance indicators can be defined as input indicators (i.e. what is required to provide a service) or output indicators (i.e. quality and satisfaction with the service delivered).
---
6. Linking Staff and Council Performance
All Councils must have planning and performance management systems that allow them to achieve their objectives and performance targets in accordance with Local Government & State Government guidelines. Undoubtedly the best results are achieved when the outcomes of an agency and its staff (i.e. individuals and teams) are aligned in an environment where goal setting takes place and expectations are clearly articulated. An agency's overall performance could therefore be calculated as a sum of all of its combined staff efforts. Every employee plays an important role in achieving divisional and Council
objectives.
To enable achievement of goals and to drive high performance it is paramount that management engage, develop and support their staff as well as include them in planning and performance management processes. Management should also work with staff to determine skills, supports, experience and resources they require to be successful in their role. It's about working with staff to determine their strengths and weaknesses, as well as determining development opportunities that will allow them to perform at a higher level and bridge the gap between their own capabilities and expected
divisional outputs.
Management should also provide regular feedback to staff about how they are performing. This includes positive reinforcement for high achievement as well as constructive advice about areas of unsatisfactory performance and how they may improve.
skefto strategic planning software provides agencies a platform that breaks down organisational plans into divisional, team and individual staff plans with links between objectives, actions and performance indicators and results at each level. skefto strategic planning software enables a structured approach to performance reporting and reviews that provide an opportunity for high performance to be commended and issues to be identified and addressed.