3.1 Action overview
The action overview screen provides the following information on actions:
Description of the action
The status of the action
The Plan the action is associated with
The due date of the action. Grey status-the action is not yet due for completion, red-the date is overdue, green- action is completed.
Next review date for the action. The same traffic light system applies as for due dates.
Owner of the action
See below for an example of an action overview screen.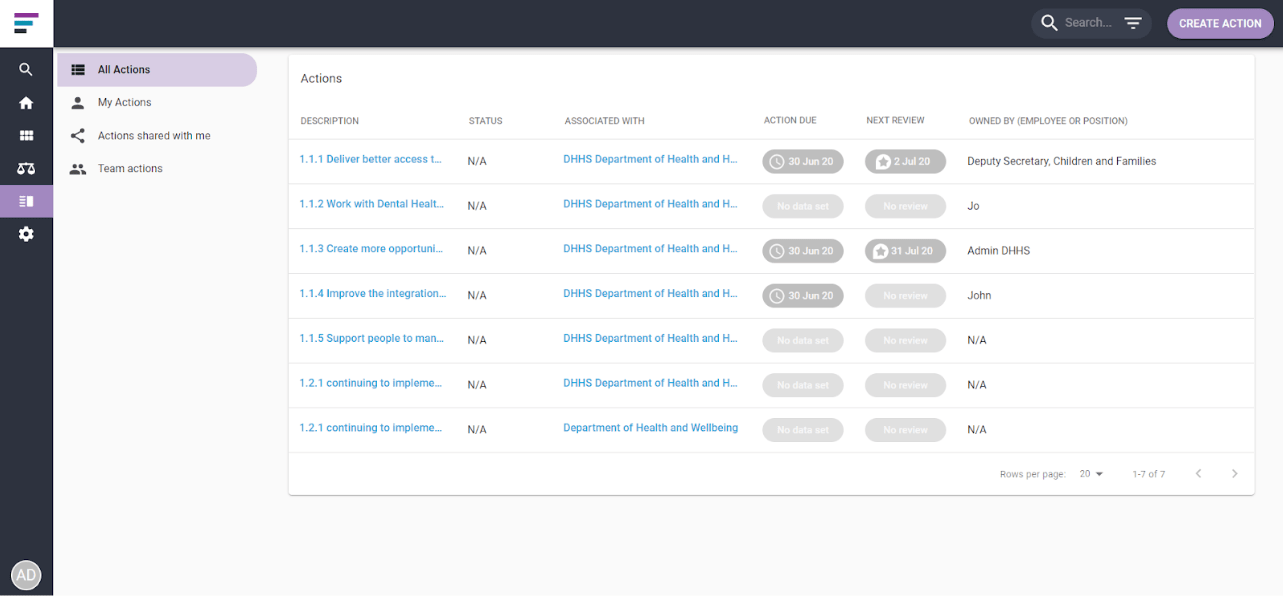 The action overview screen can be accessed by clicking the action icon
on the left hand side menu.
There are 4 action screen when can be accessed:
All actions – which shows all the actions for all the plans
My actions – those actions which I own
Actions shared with me – Those actions which I am a member of 
Team actions- Actions where I am a member of a designated team working on the action.
From all of the above screen views, an action can be created by clicking the "create action" icon and the screen can be filtered by status and owner.
Not all of the description may fit on the screen. Hover over the action description and the entire narrative will appear. See below for an example.