2.6 Creating a Sub Plan
Divisional plans can be created with vertical linking and reporting to the main business strategic plan by the use of the "sub plan" feature.
There are two ways of creating a sub plan:
Step 1: Go to the plan overview screen by clicking on the plan icon
on the main left hand side toolbar. Then click the options icon "…" at the end of the Plan line and select "Create Sub Plan".

Or, go to into a plan and Click the "Create Sub Plan" on the top right hand side of the screen.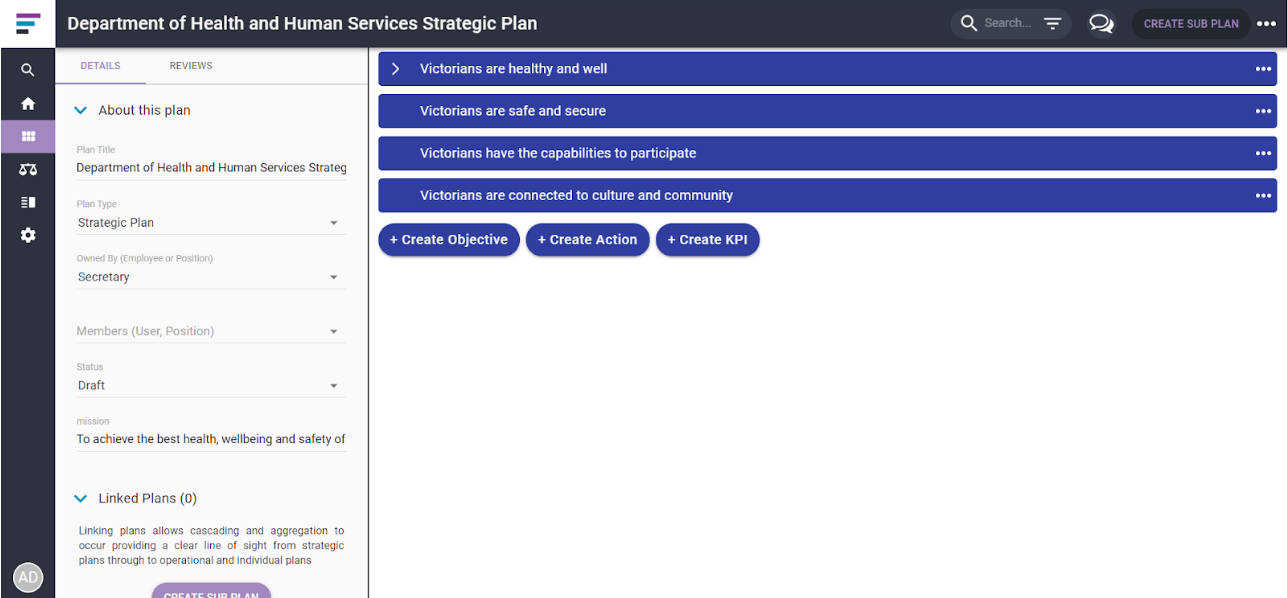 Step 2: Select the plan type from the drop down menu.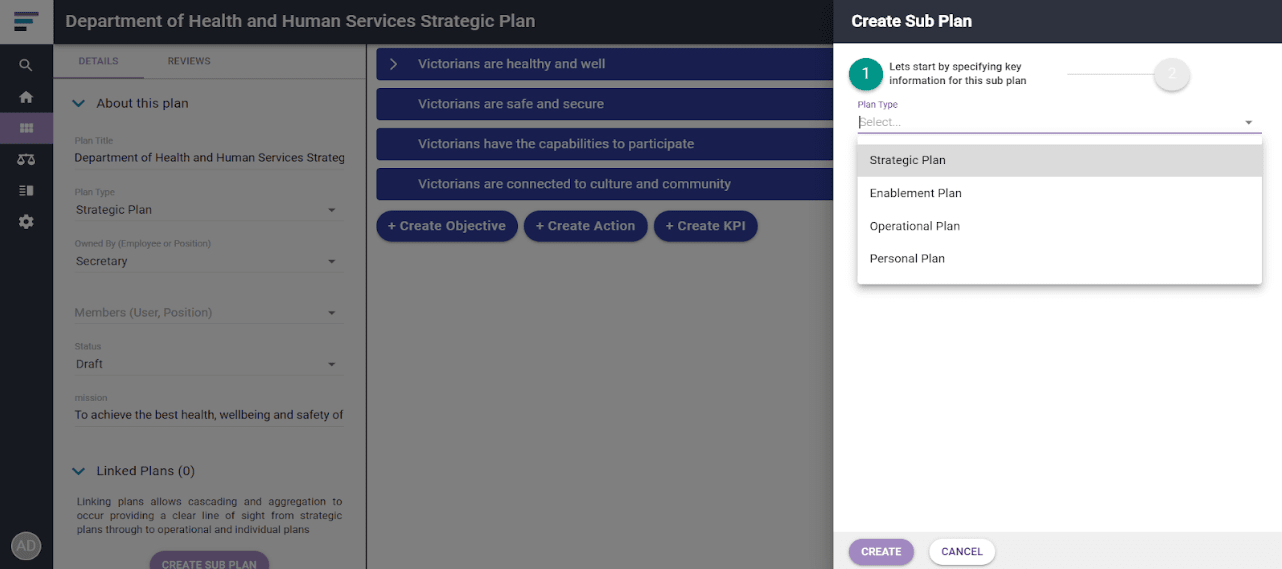 Step 3: Complete the details of the Sub Plan. An example is provided below.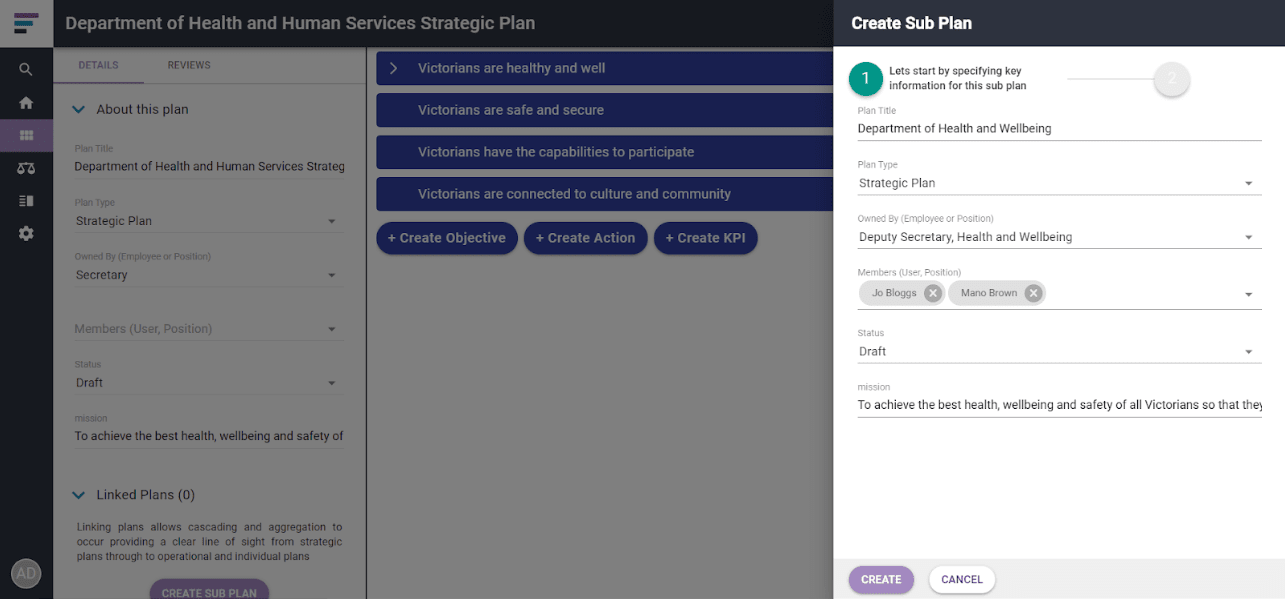 Once the details are completed, click the "Create" icon.
The Plan status levels are:
Draft- Newly created plan

Approved- Officially approved by a Board or Management Team

Closed- Plan is no longer in use, and has been replaced by a new plan or has been completed as per the designated milestones.
Step 4: The next step is to determine whether there are any objectives from the main business plan that are applicable to the sub plan. If so select the objective by clicking on the relevant objective and clicking on the "Add to sub plan" icon.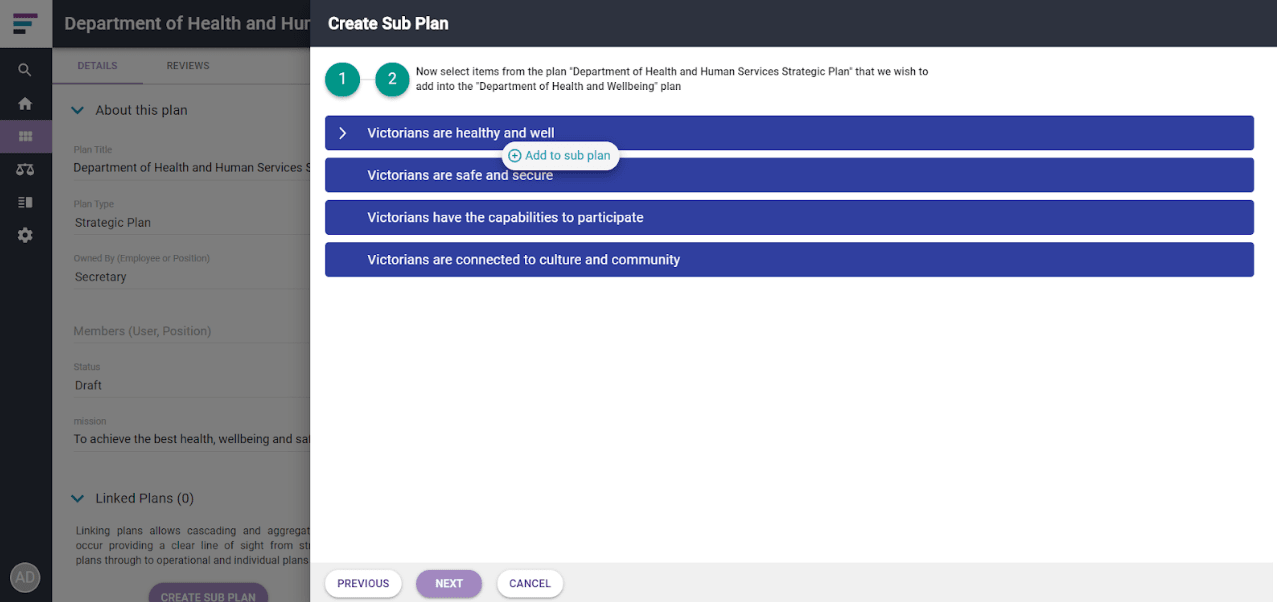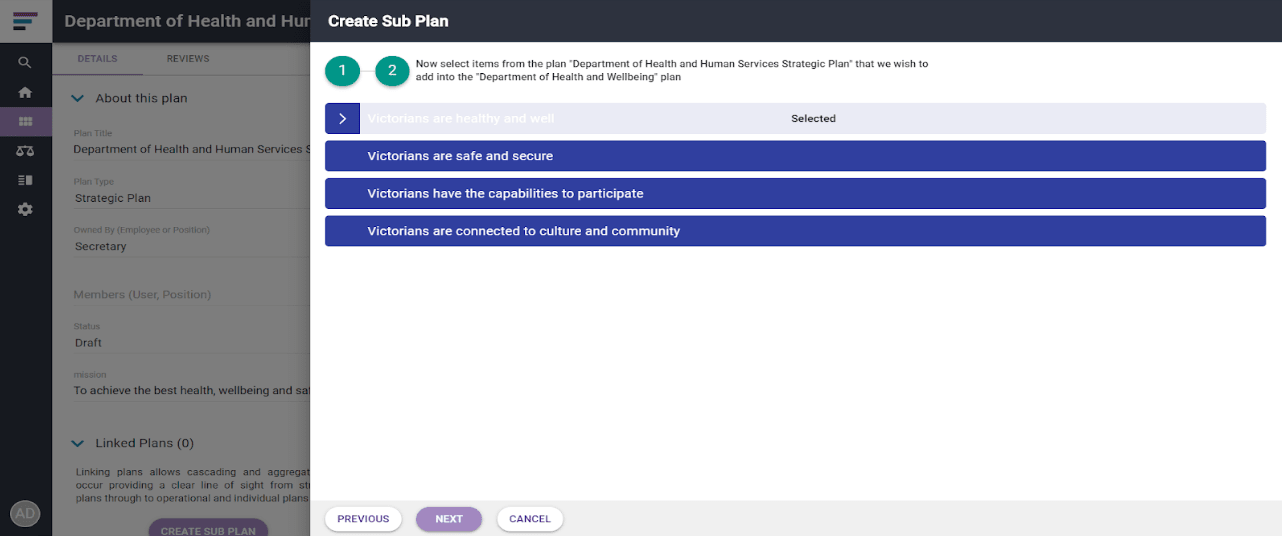 Step 5: When all the relevant objectives have been selected, click the "Next" icon at the bottom of the screen.
Comment: The "Previous" icon will move you to step 1 of the process where you will be able to change Sub Plan details. "Cancel" will delete the Sub Plan. The plan can be submitted to the designated owner for review and further development.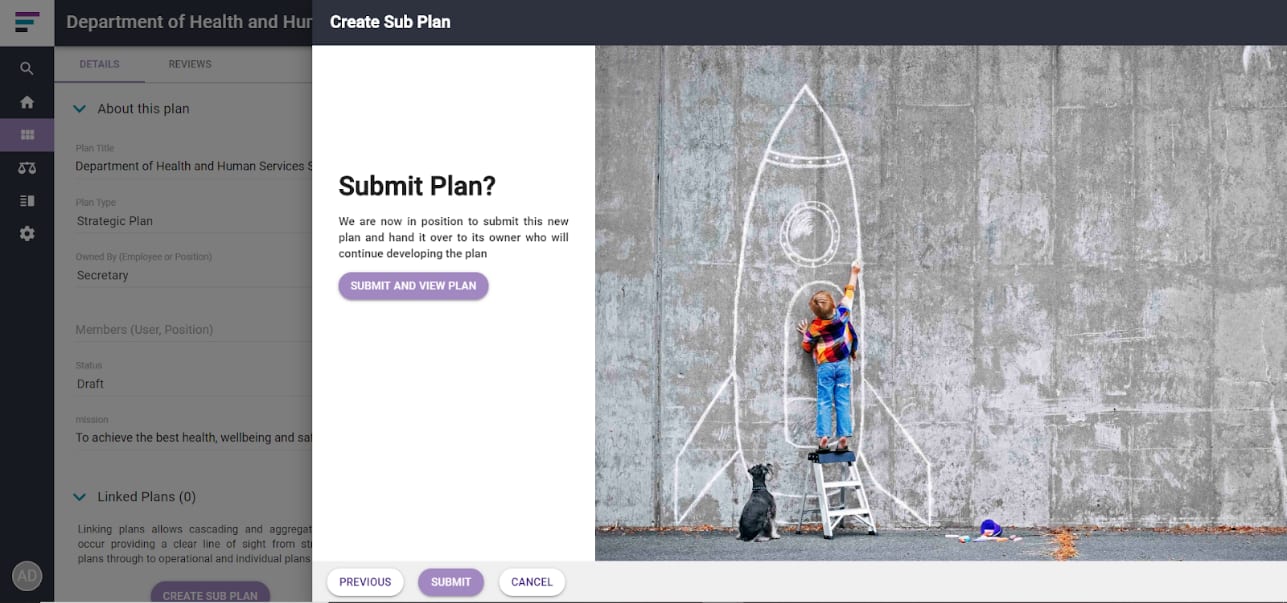 The sub plan has the relevant links to the Parent Plan, and the owner can further develop the Plan by creating Divisional specific Objectives/goals/Key Results, Actions and KPIs.