2.5 Adding Comments, Links and Documents
In the Activity section of an Objective, Action or KPI, an audit trail exists for all activities relating to that particular item. Comments be submitted, documents can be attached and reference sites can be linked in this section.
Steps for adding comments, links and attaching documents:
Step 1: Click the plan icon on the home page
Step 2: Select the Plan
Step 3: Select the objective/goal/key result, action or kPI you require an activity
Step 4: Go to the activity tab
Step 5: For comments, enter your narrative on the comments line and then click the submit icon
.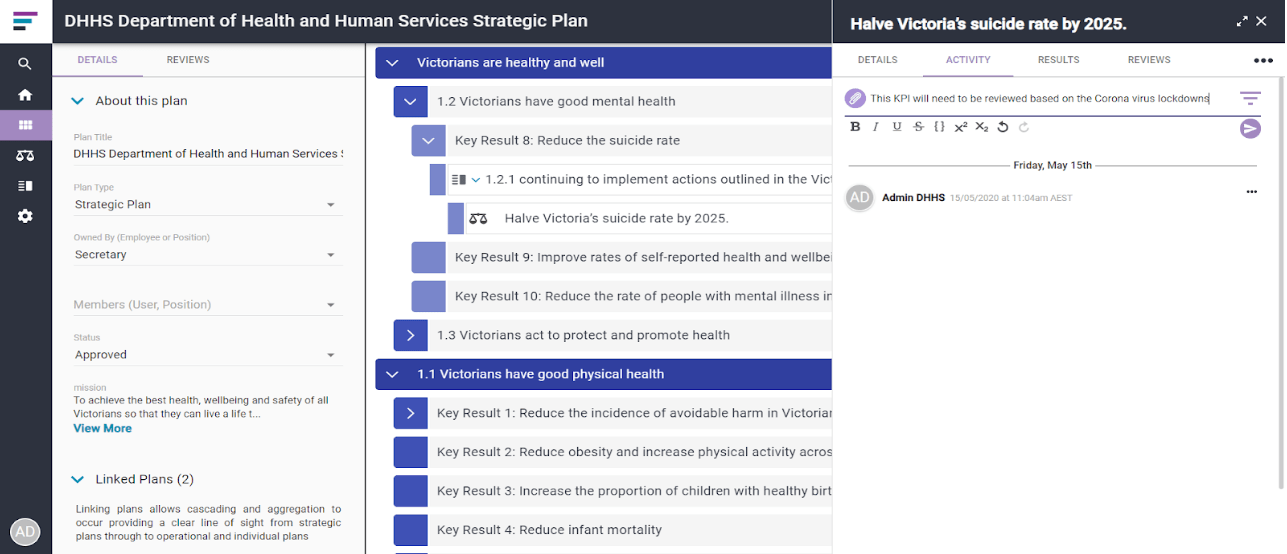 The comments will now appear in the activity pane as a permanent record of the relevant item.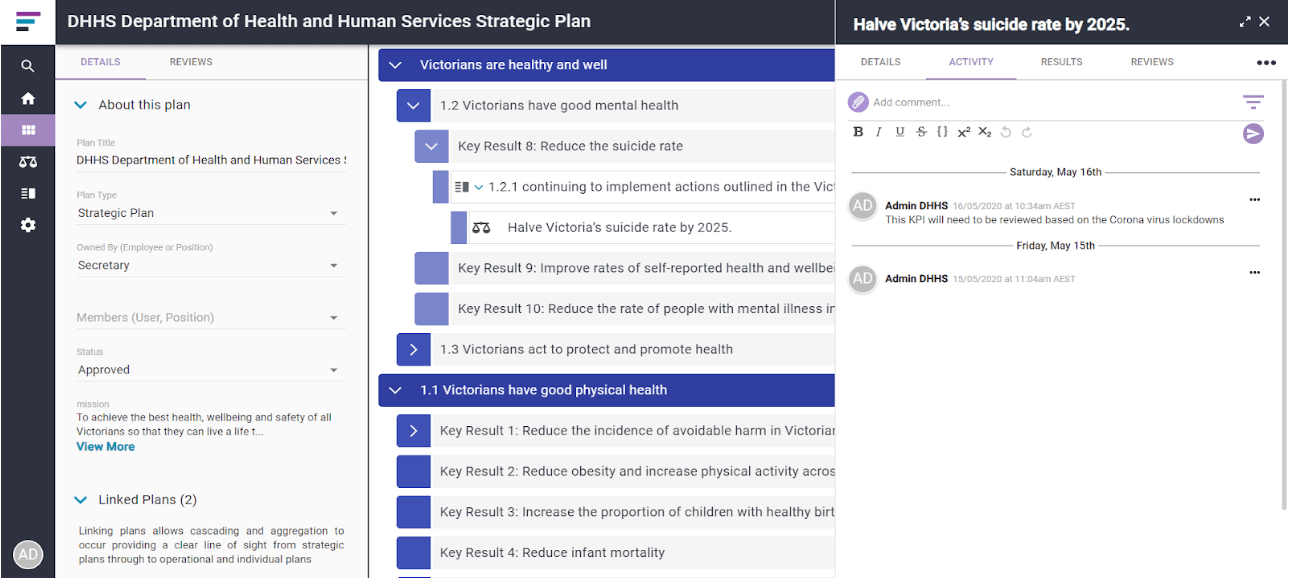 Step 6: For links, click the "link/attachment" icon
and the select from the menu a link or an attachment.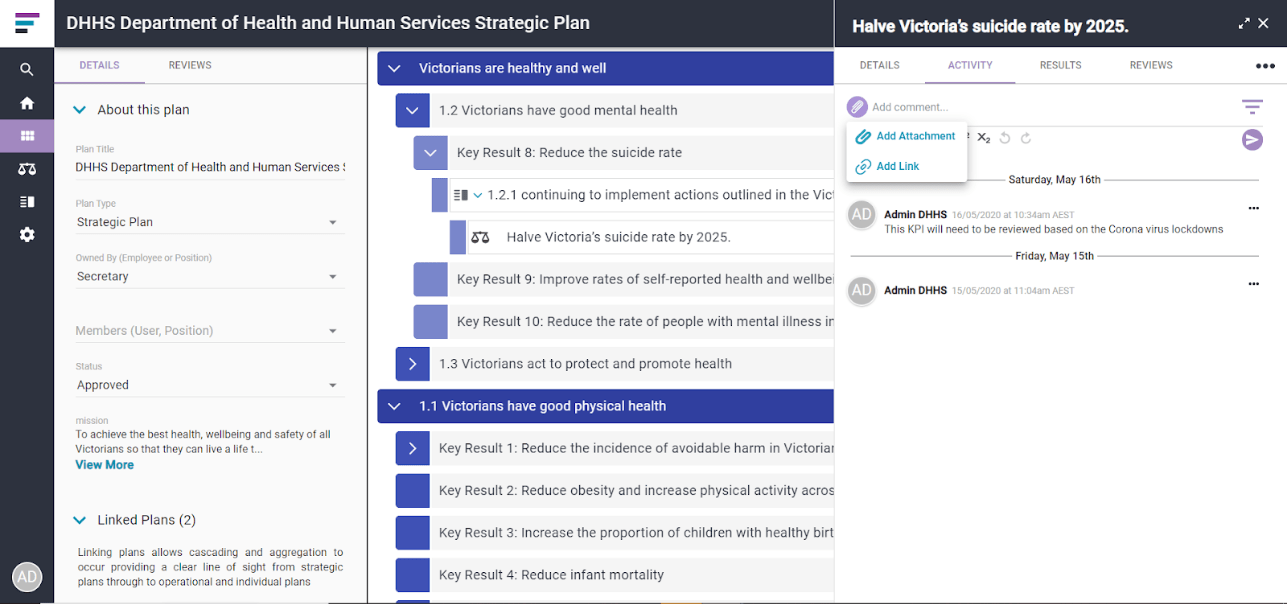 Step 7: For a link, click the link option and then complete the website address and link description and then save.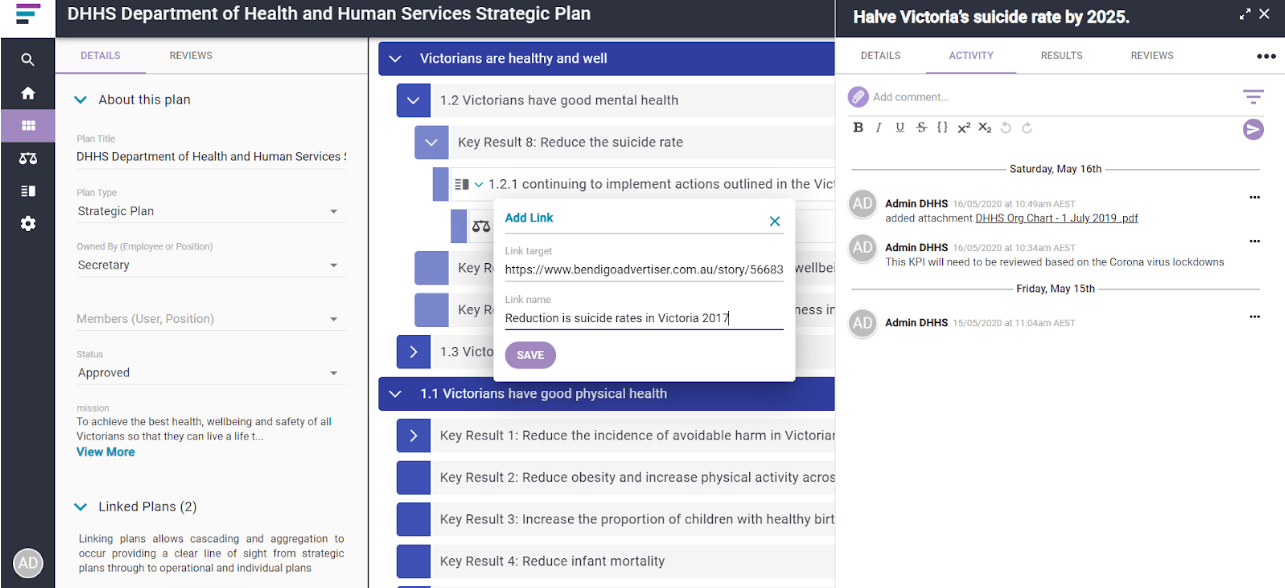 Step 8: For attaching a document, click the add attachment option, and then select the document you want to attach.
See below an example of the display in the activity pane of an attached link and document.
The filter function can be used to display attachments, links, comments and record updates. This function is handy when there are many activities for the designated item.