2.2 Adding an Objective
Once the Plan has been set up, a strategic objective, which is a business need that can be defined in quantifiable and measurable terms, can be created in the Plan.
Step 1: Click  the required Plan from the Plan Overview screen that you want to add an objective.
Step 2: Click the "+Create Objective" tab.
Step 3: Enter the Objective description
Step 4: Click the "Add" tab.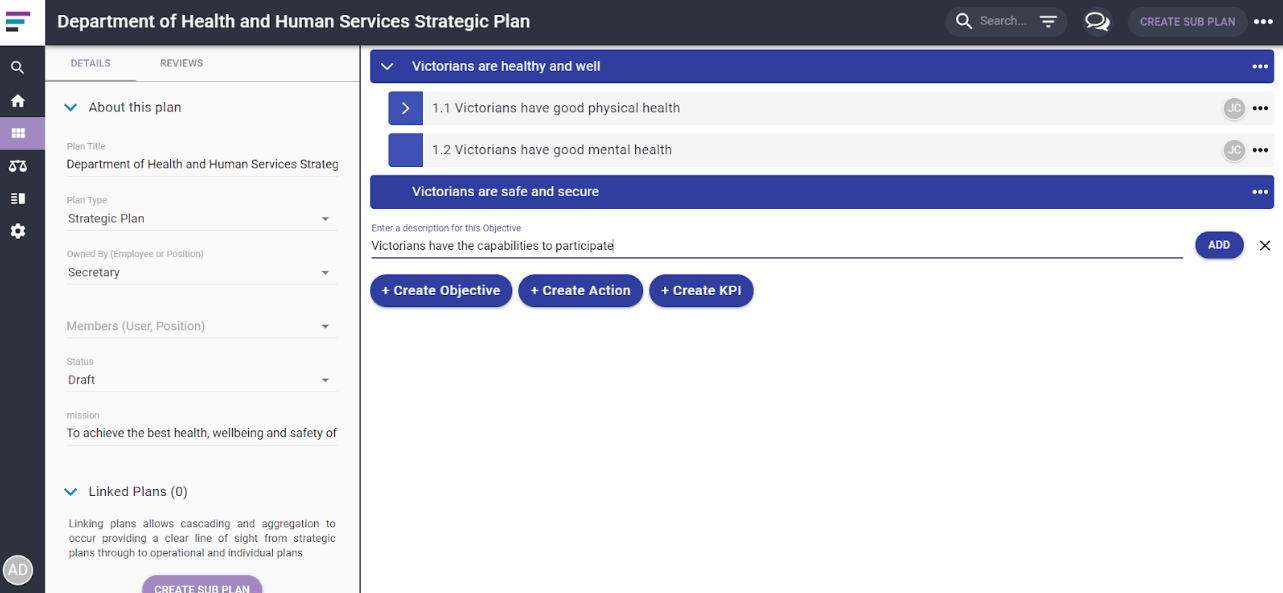 Completed example of a strategic plan with objectives.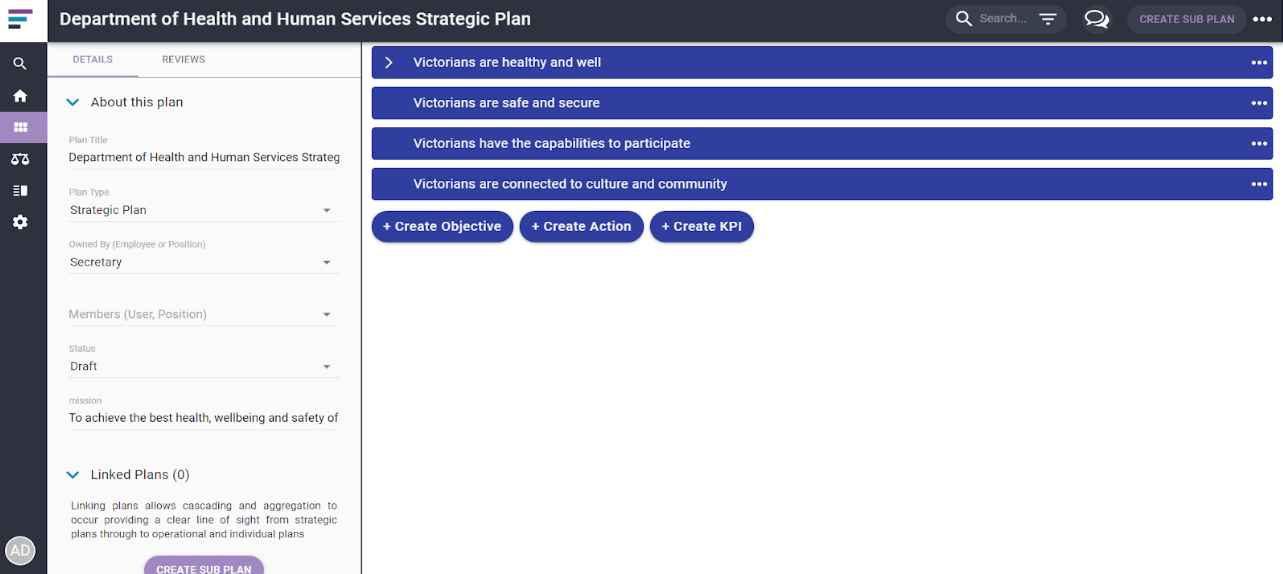 As mentioned in the knowledge base section "Configuring Plan Types", it is possible to have up to 5 levels of objectives/themes/goals/Key results by using the nestling switch and then nominating the number of levels.
The example below depicts an objective, with two outcomes, 1.1 and 1.2 and then a third tier called a key result 1 for outcome 1.1. Skefto can be customised to Business' requirements and terminology used for Strategic planning.