2.1 Getting Started
Creating and sharing plans has never been easier. Skefto provides a simple and engaging way to design and implement your plans. Plans are populated with Objectives, actions and KPIs, with a quick conversion from planning to execution.
To view or create plans, click the Plan icon
on the left hand vertical toolbar. If you are in a plan, clicking the Plan icon also brings you back to the Plan overview window.
An example of the the Plan overview window is provided below: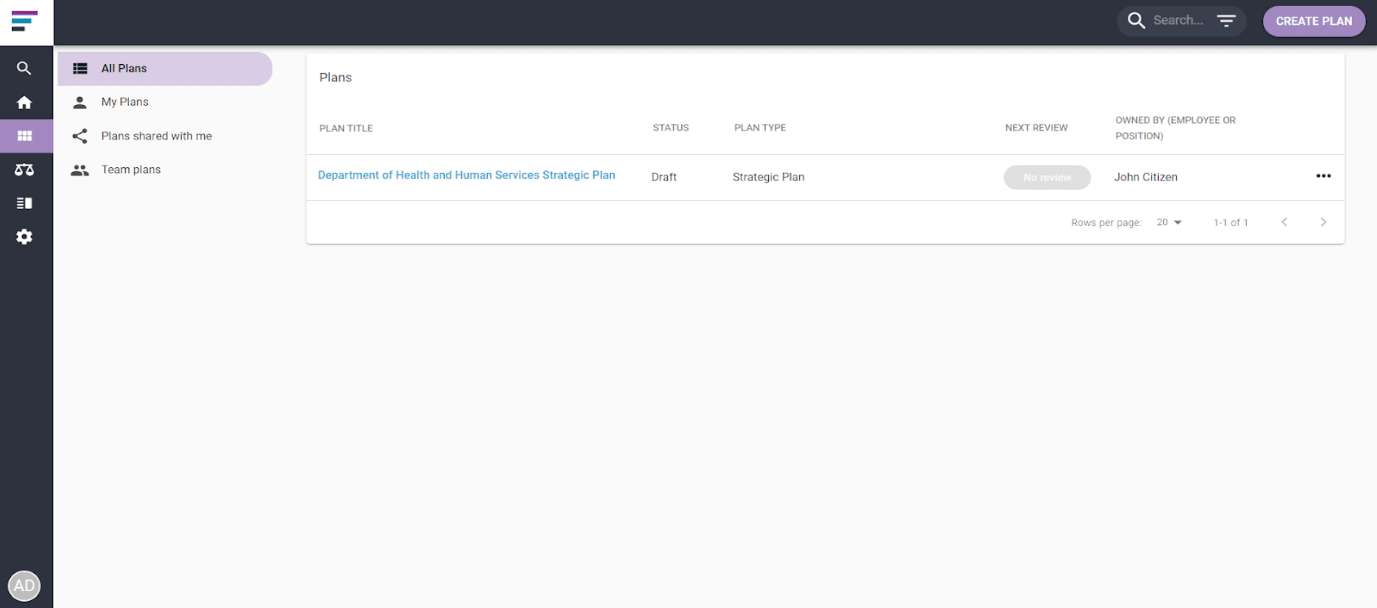 This screen allows you to view all plans at your permission level, your own individual plans, plans which have been shared with you by other staff or business units, and your Team's plans.
Creating a plan
Step 1: Click the "Create plan" button on the top right hand corner of the Plan overview screen to create a new plan.
Step 2: Complete the plan details by first selecting the plan type.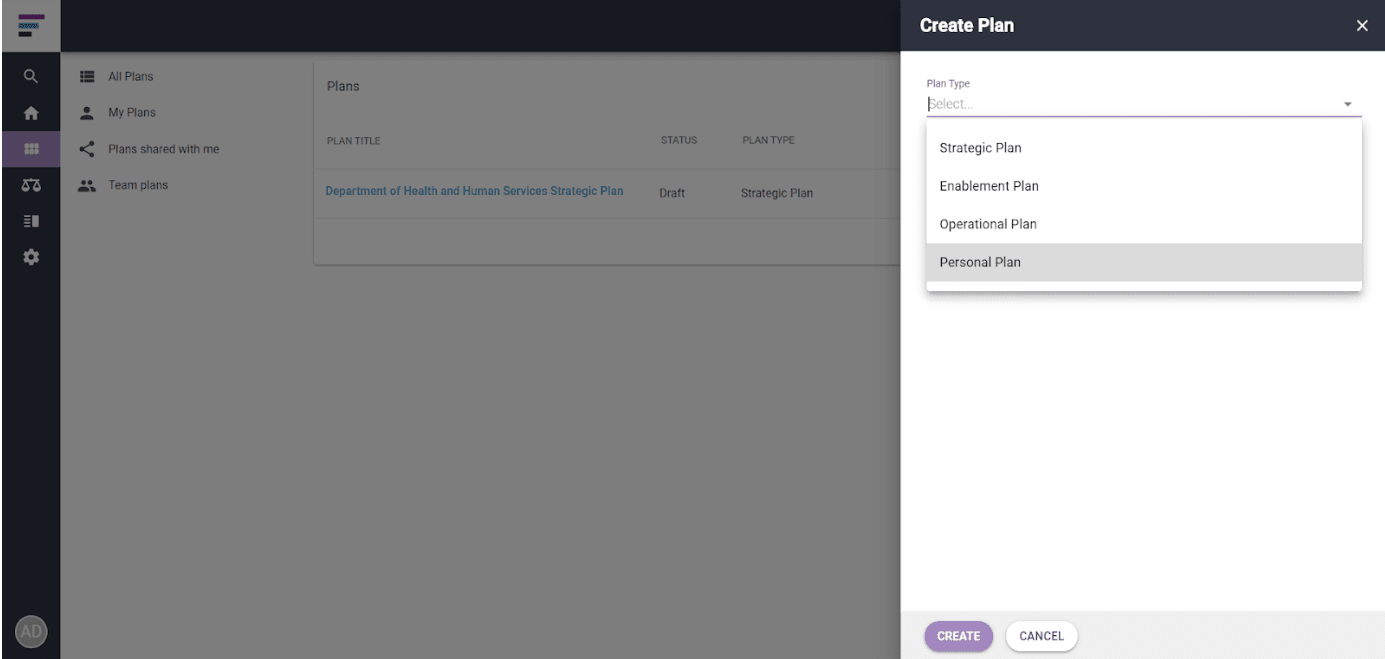 Step 3: Complete the remaining Plan data fields and once complete click the "create"icon.