1.7 Creating Business Processes
A business process is a collection of linked tasks which find their end in the delivery of a service or product to a client or a set of activities and tasks that, once completed, will accomplish an organisational goal. Business Processes can be linked to plans, objectives/outcomes, actions and KPI  used for aggregated reporting.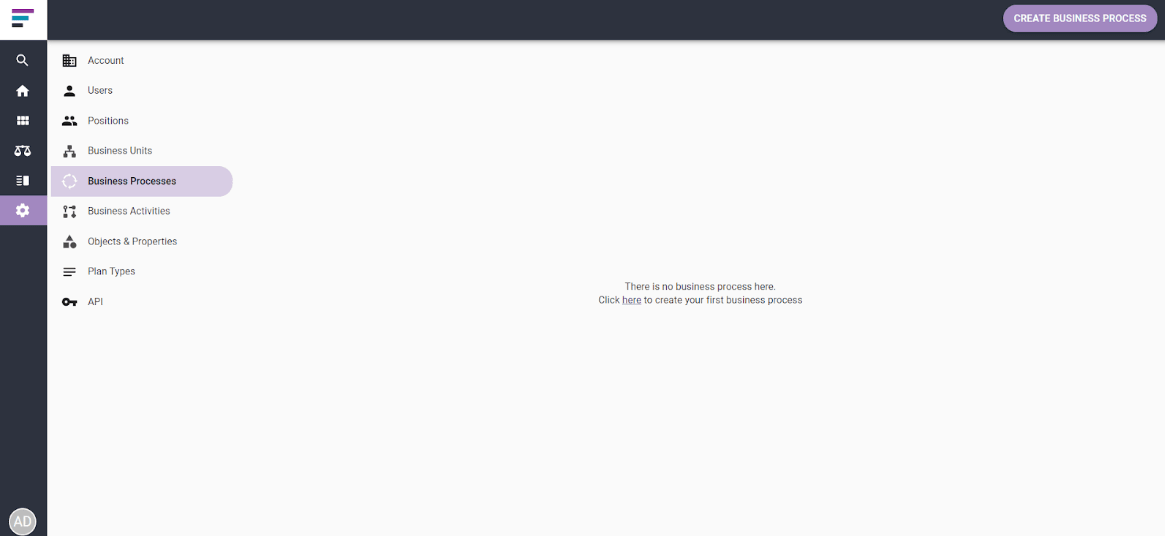 Step 1: Click settings button
Step 2: Click "Business Processes" 
Step 3: Then click "Create Business Processes"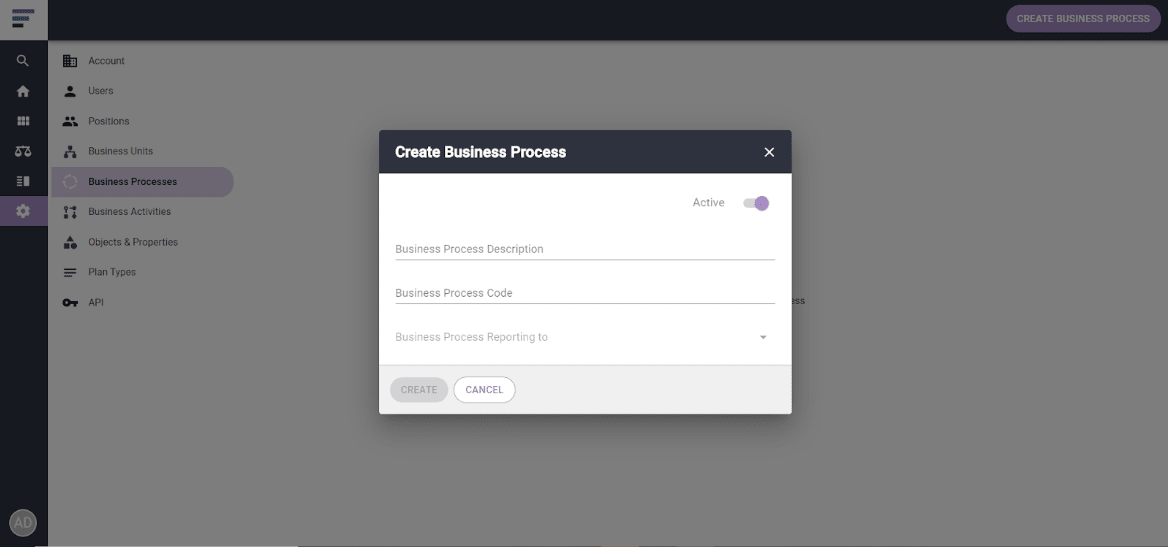 Step 4: Enter the "Business Process Description"
Step 5: Enter a "Business Process Code"
Step 6: Enter the reporting line for the business process in the "Business Process Reporting To" field from the drop down menu.
Step 7: Click Create
See below example and output.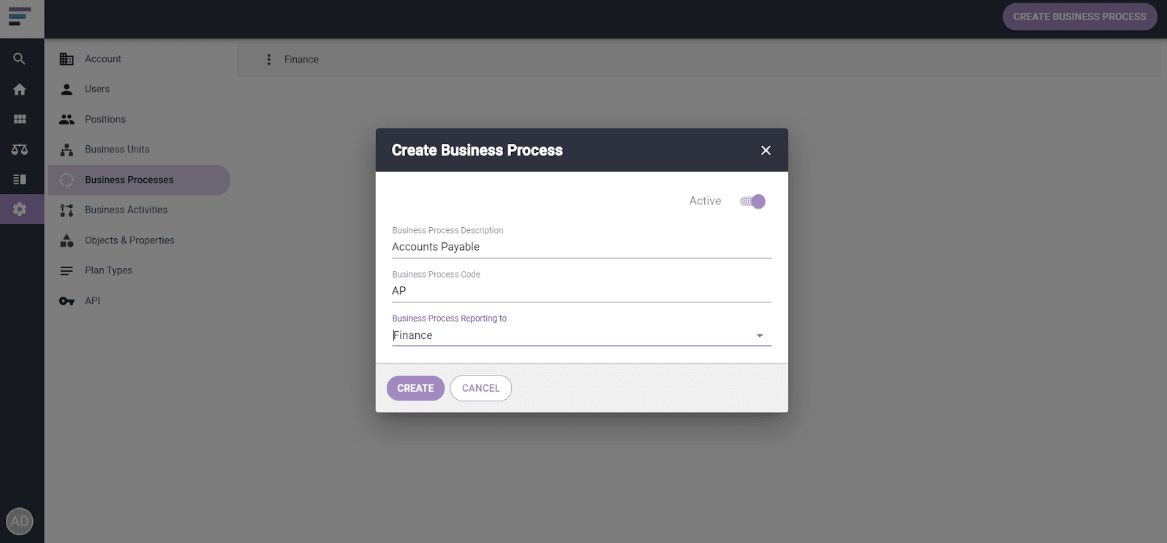 Comments:
By hovering over a Business Process  the " edit, delete, add child" options are displayed.

"Edit" allows for the changes to the Business Process details.

"Delete" allows the deletion of a Business Process

"Child" can add a reporting process of the current business process