1.6 Creating Business Units
The Business Units function is designed to create business hierarchies as per the current business organisational structure and provides the flexibility to make changes to organisational structures as and when required.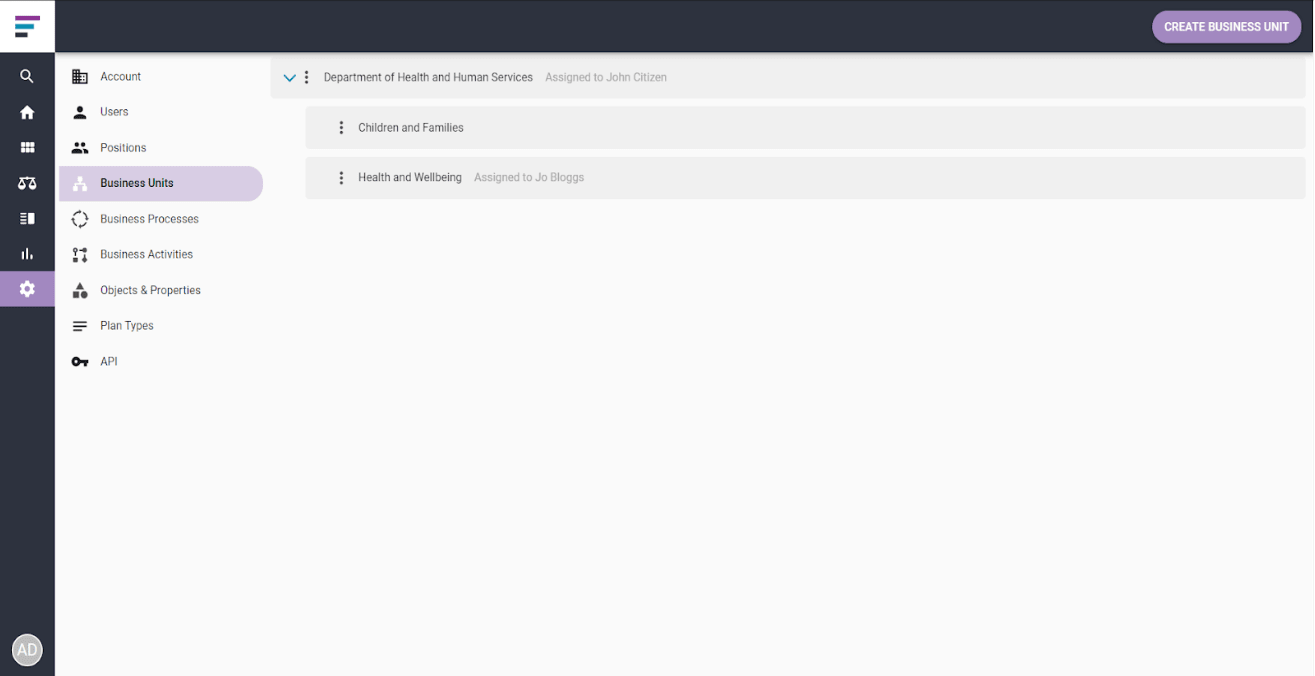 Step 1: Click settings button
Step 2: Click "Business Units" 
Step 3: Then click "Create Business Units"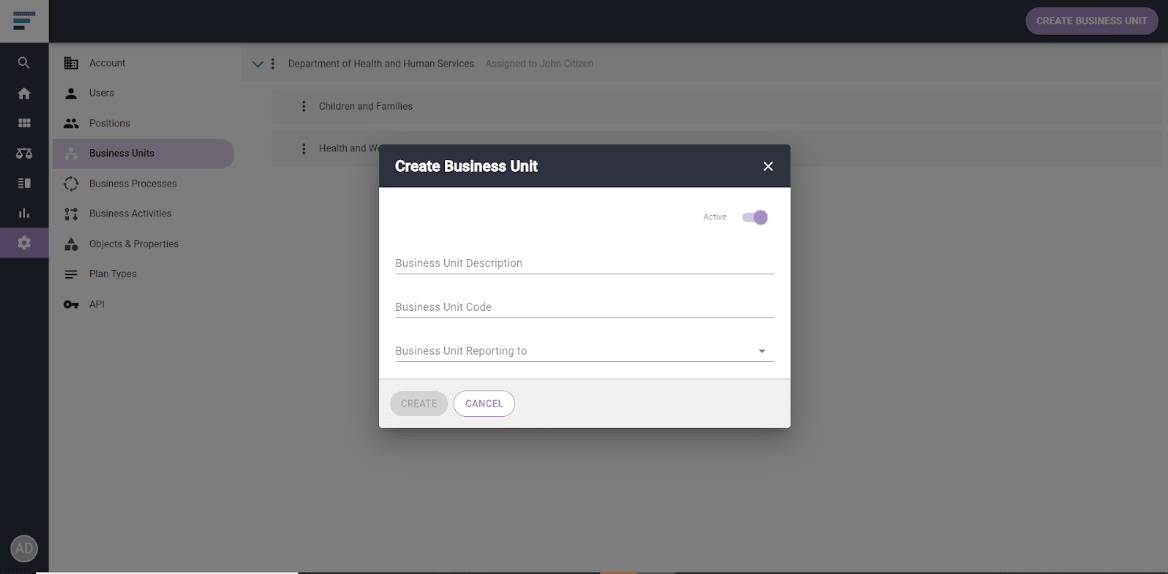 Step 4: Enter the "Business Unit Description"
Step 5: Enter a "Business Unit Code"
Step 6: Enter the reporting line for the business Unit in the "Business Unit Reporting To" field from the drop down menu.
Step 7: Click Create
Comments:
The Business Unit can have users or positions assigned to it. Refer to

1.4 Creating Positions/Roles

and

1.5 Creating Users
The business unit can be activated or deactivated at any time by using the "Active" toggle. This feature is useful when there are changes to organisation structures and objectives have been reassigned to other business units or the creation of new units which have not commenced operations.
A completed example for reference and the display on the status screen.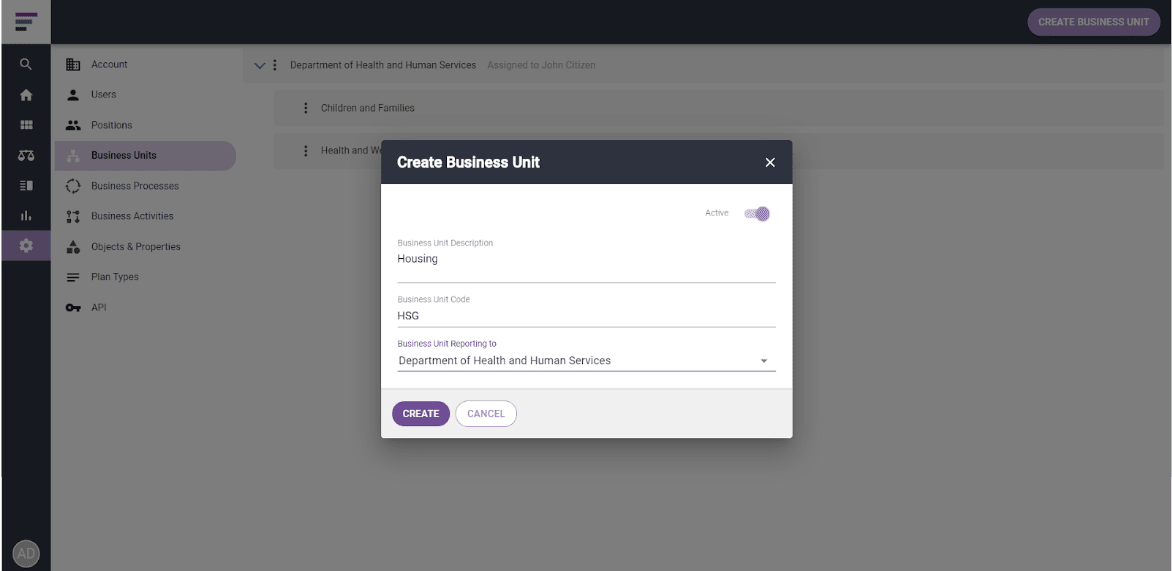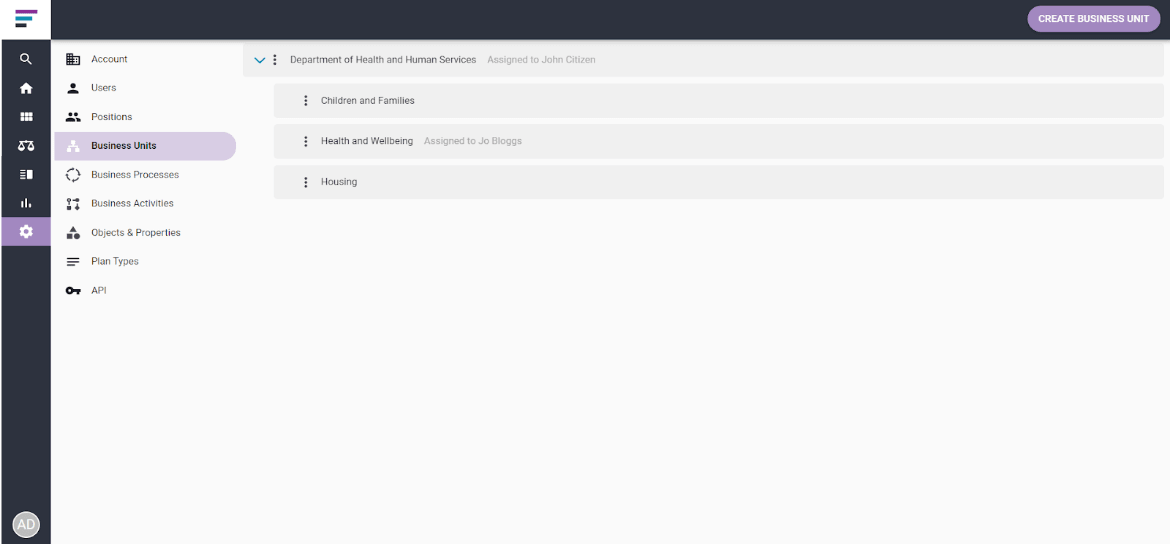 Comments:
By hovering over a business unit the " edit, delete, add child" options are displayed.

"Edit" allows for the changes to the Business Unit details.
"Delete" allows the deletion of a Business Unit
"Child" can add a subsidiary of the business unit See example below with Aged Care being a Business Unit of Health and Wellbeing.